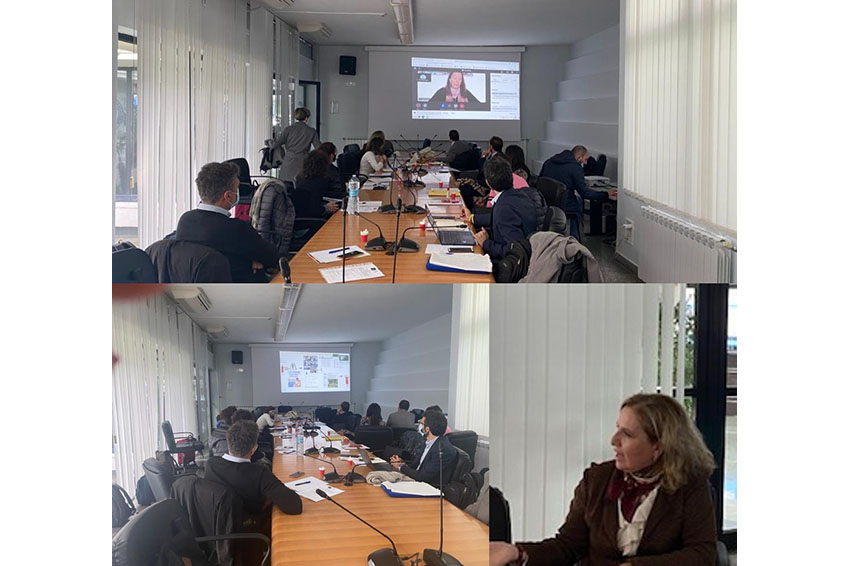 29 November 2021 |
SHAFE was at the heart of the Site Visit of Marche and Veneto Regions to Campania Reference Site at Federico II University, on November 23 in Naples, sponsored by ProMIS and personally welcomed by CA10136 Science Communication Manager, Maddalena Illario.
A multidisciplinary group of participants with expertise in the medical, architecture, social, economic and organizational fields exchanged knowledge on how to build a quadruple helix ecosystem for innovation, in line with the SHAFE principles.
Maria Triassi, the dean of Federico II Medical School welcomed participants, and highlighted that SHAFE is an opportunity to implement the twin transitions and benefit public health. Several good practices were share during the day, implemented by the different "helix" stakeholders.
Carina Dantas, the Action Chair provided an overview of SHAFE concepts implemented by the NET4AGE-Friendly Action, to ignite the hands-on exercise to be carried out online on Monday 29th, and aimed at designing SHAFE services for one of the Blueprint personas. Emerging results provided further collaborative focus on innovations for accessible environments, prescription adherence and prevention of frailty in community dwelling older adults, that will be further developed by ProMIS community of Reference Sites.