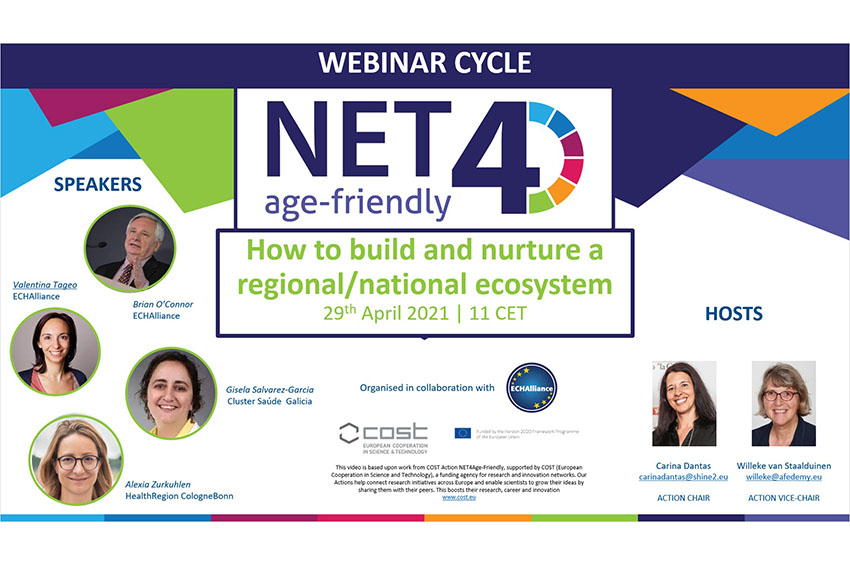 In our next webinar, NET4Age-Friendly is bringing together experts and good examples of ecosystems that will discuss with you the main enablers and challenges for providing citizens better lives and better care.
In a session co-organised with ECHAlliance and bringing knowledge from the #DigitalHealthProject, we will hear from the Health Cluster Galicia (Spain) and Digital Health Rheinland (Germany) on how their regions are moving forward.
Don't miss it and bring all your questions to the table for Brian O'Connor, Valentina Tageo, Alexia Zurkuhlen and Gisela Garcia-Alvarez on the 29th April at 11.00 CET!